John-Andrew plays JLP enforcer Claudie Massop in the world premiere of Marley at Center Stage theater.

---
The Greenwich Village Follies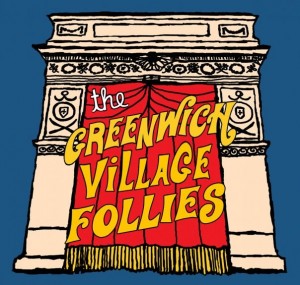 link to reviews and Greenwich Village Follies site
selected as one of 2011's most memorable stage performances from Backstage
A delightful salute to Greenwich Village's history and denizens, "The Greenwich Village Follies," Andrew Frank and Doug Silver's refreshing breeze of a show, was tuneful, literate, sassy, and sharp, a delightful throwback to the days of whip-smart musical revues once produced in Village boîtes by the likes of Julius Monk and Ben Bagley. It takes a special kind of performer to float such material, and the quartet of Meghann Dreyfuss, Patti Goettlicher, John-Andrew Morrison (who also directed), and Guy Olivieri proved to have the perfect sweet-and-sharp mix of flavors required. Innate, unforced charm is a rare commodity these days, and they possessed it in spades. It's a shame then that Manhattan Theatre Source's first open-ended production in its longtime Village home turned out to be its last, as financial problems forced the company to give up its lease. It remains a producing entity, however, so hopefully we will hear more from these bright and very talented youngsters.(backstage.com)
---
The Tooth Of Crime. by Sam Shepard
La Mama 45th Anniversary revival production
directed by George Ferencz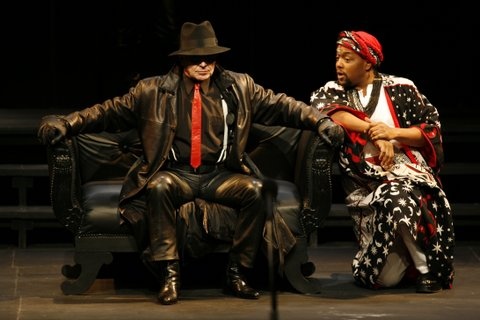 with Ray Wise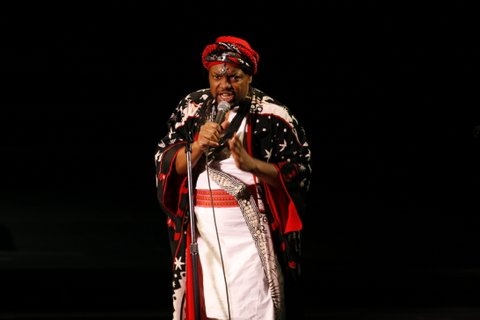 John-Andrew as The Starman.
---
TENTAGATNET by Peter Dizozza
La Mama. directed by George Ferencz